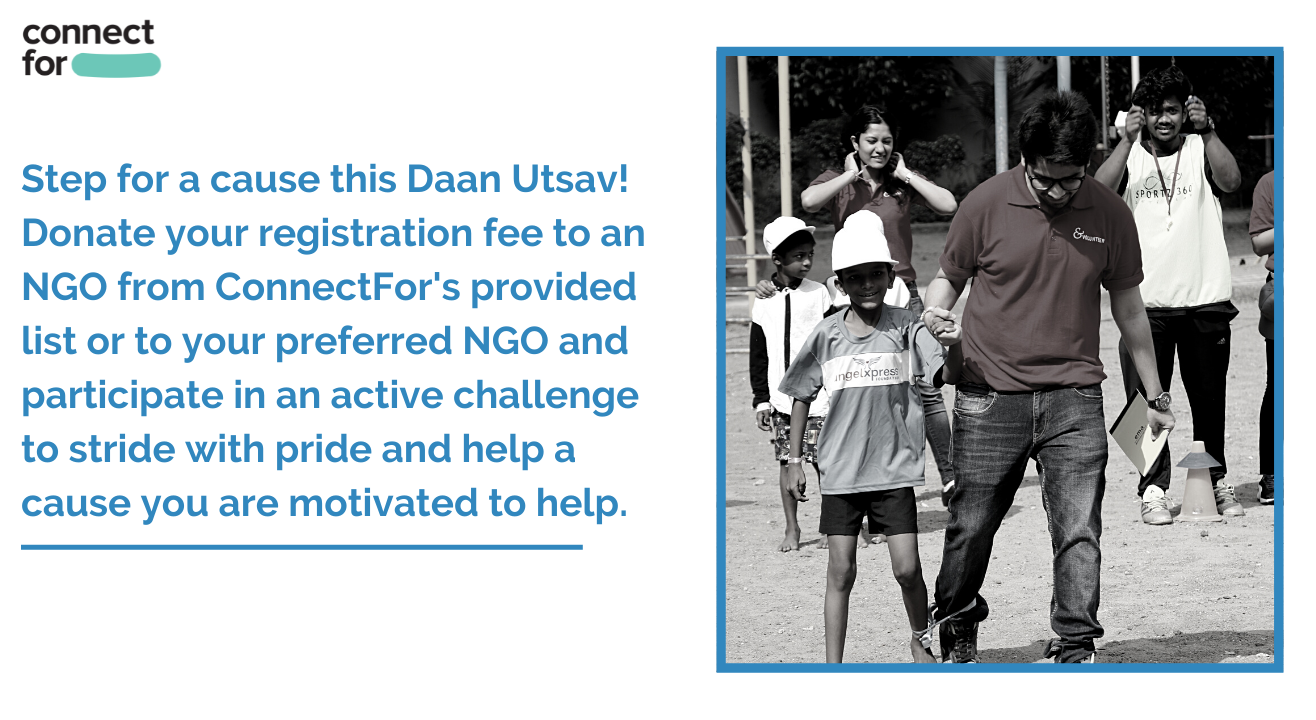 Invite your friends
and enjoy a shared experience
Invite your friends
and enjoy a shared experience
Invite your friends
and enjoy a shared experience
Step for a cause this Daan Utsav!
Donate your registration fee to an NGO from ConnectFor's provided list or to your preferred NGO and participate in an active challenge to stride with pride and help a cause you are motivated to help.
A detailed step-by-step guide on daily goals, method of recording steps, etc. will be shared with the volunteers that are interested.
PLEASE NOTE that participation for this event requires a DONATION REGISTRATION FEE.
Key volunteer responsibilties
take a step to donate for a cause
Meet the team
ConnectFor (A research project of the Rosy Blue Foundation) is a digital volunteering platform that matches and connects volunteers to NGOs based on their requirements. ConnectFor was founded in 2015 by Shloka Ambani and Maniti Shah when they understood the value of human capital and it's dire need in the development sector. ConnectFor has grown in these 5 years to almost all of the major metrocities and has now over 500+ NGOs across India and have connected them with more than 25,000+ volunteers. Since inception, we have saved more than Rs 2.7 crores for these NGOs via volunteering.
About NGO
Asha for Education is a fully volunteer-run, non-profit with 50+ chapters around the world whose mission is to catalyze socio-economic change in India through the education of underprivileged children.