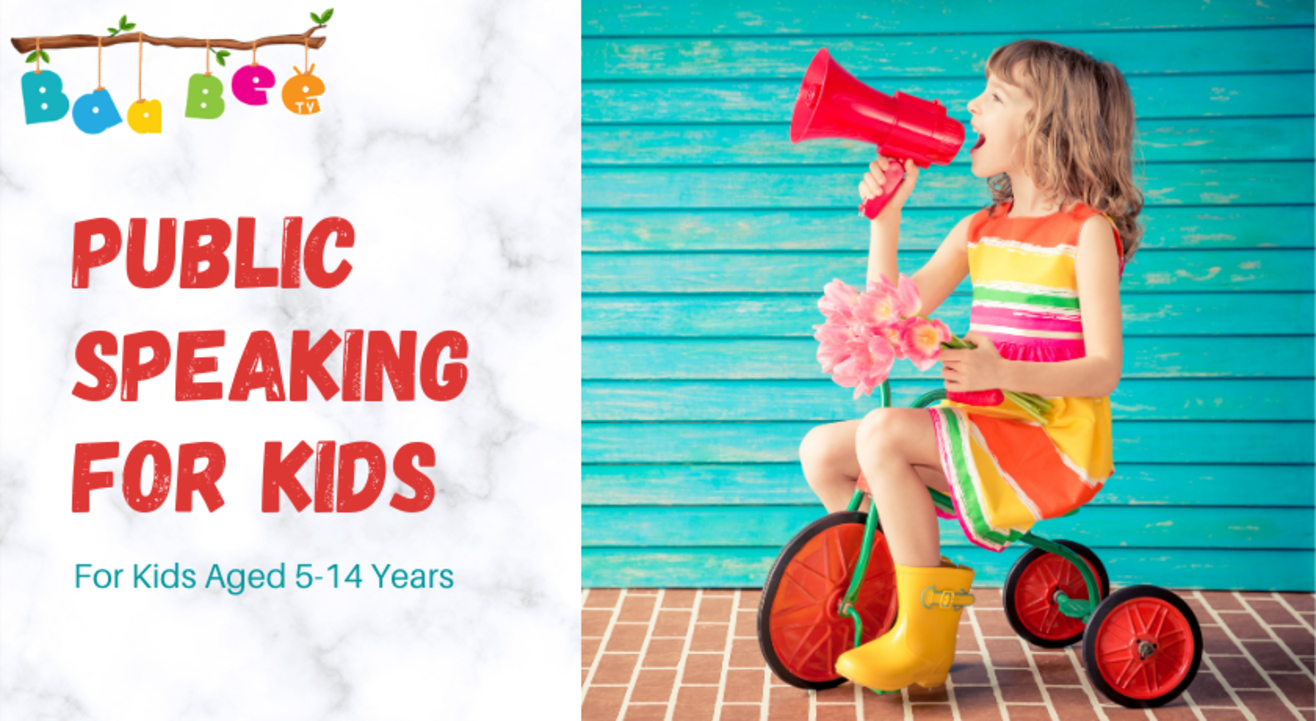 Public Speaking For Kids | Demo Class | For Kids Aged 5-14 Years | BaaBee TV
Enjoy this event from your home
₹49 onwards
Tickets are sold out for this show
Event Guide
Masterclass
Learn from an expert
Invite your friends
and enjoy a shared experience
Event Guide
Masterclass
Learn from an expert
Invite your friends
and enjoy a shared experience
About the Event
Communicating and speaking with confidence can be learnt at any age. From children as young as 5 years to teenagres and adults, everyone can benefit from increased confidence when speaking. If your child starts young, then you'll find their confidence to flourish and grow.
The online course at BaaBee TV will help the child to:
Enhance their speaking skills
Remove stage fear
Build their confidence
Learn Do's and Dont's of Public Speaking
The Importance of Developing Public Speaking Skills for Children
1. Great Self Esteem Boaster
Public Speaking is one of the most prevalent fears. Public speaking plays the critical role of equipping child with the skills to scrutinize a topic, think logically, frame meaningful sentences, and presenting their thoughts in front of the audience more clearly. Thus by learning how to speak, they'll build their confidence.
2. Think critically and creatively
Public Speaking increases your ability to think critically. Being able to think through problems and analyse the potential costs and benefits of solutions is an essential part of public speaking aimed at persuading others.
3. Make new social connections
If you want to connect, the audience must feel like you are one of them. Once you show you are enjoying yourself on stage, the audience will become part of that. And they will feel closer to you.
4. Develop leadership skills:
Today's confident children are tomorrow's leaders. Mastering the art of communication is a skill that everyone aspires to achieve. Great leaders know how to encourage and influence the audience they are leading. Mastering the art of public speaking can definitely argument the belief.
₹49 onwards
Tickets are sold out for this show