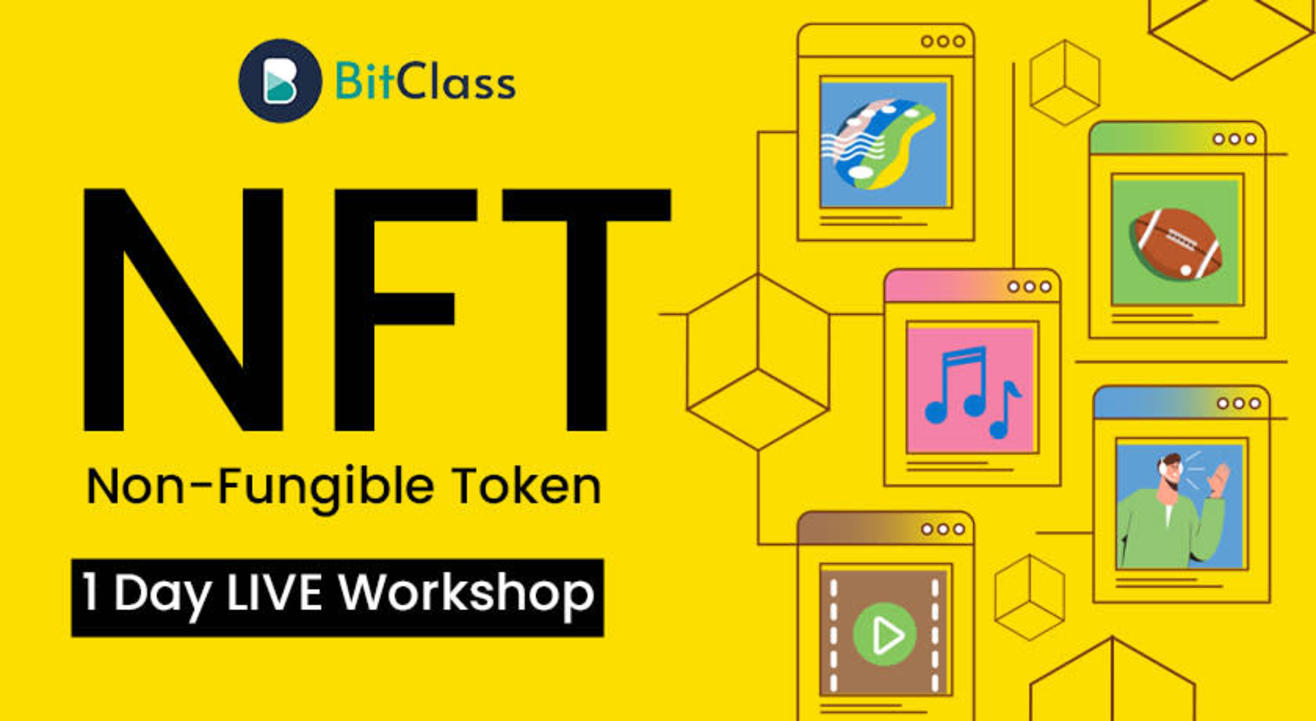 NFT Workshop | Grow Your Passive Income
October 22 | 6PM - October 23 | 7PM
Enjoy this event from your home
Event Guide
Masterclass
Learn from an expert
Invite your friends
and enjoy a shared experience
NFT Workshop | Grow Your Passive Income
October 22 | 6PM - October 23 | 7PM
Enjoy this event from your home
Event Guide
Masterclass
Learn from an expert
Invite your friends
and enjoy a shared experience
Event Guide
Masterclass
Learn from an expert
Invite your friends
and enjoy a shared experience
Do you want to know if the NFT Crypto market is right for you? Is it worth buying NFTs at all?
Welcome to the Complete NFT Crypto course!
The only course you need to learn how to buy, sell or create NFTs.
NFT stands for non-fungible token. Non-fungible is an economic term that you could use to describe things like your furniture, a song file, or your computer. These things are not interchangeable with other items because they have unique properties.
What will the workshop cover?
1. What is NFT?
2. Why are NFTs getting so popular?
3. Blockchain and platforms for NFTs
4 How do cryptocurrencies work?
5. Ethereum and NFTs
6. How is cryptocurrency traded?
7. Trading ideas in NFTs
8. The potential of creating your own NFTs
What are the benefits of this course?
Grow your Passive income
By the end of this course, you will learn how to create and connect with the NFT world, the huge potential of NFT, and the first step towards Blockchain and Cryptocurrency
REGISTER NOW