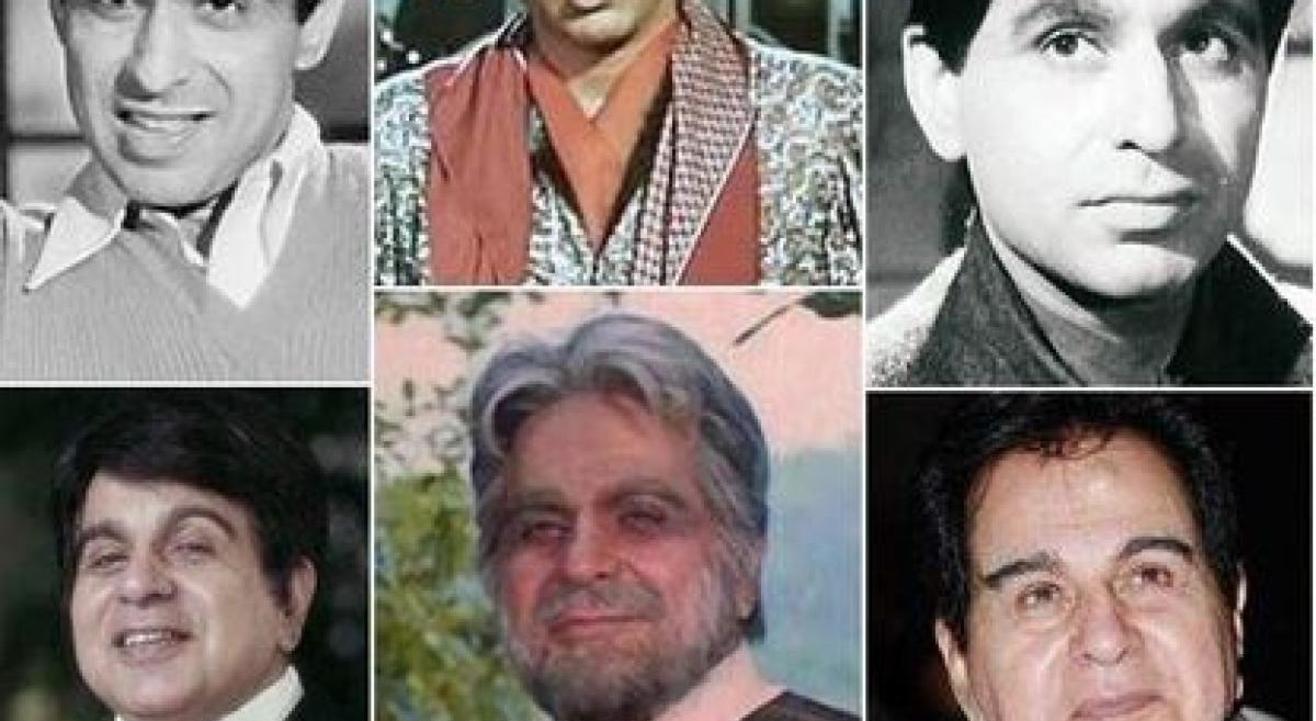 Dialogues with Cinema Meet-up: Tribute to Dilip Kumar
Enjoy this event from your home
Event Guide
For Age(s)
Family Friendly
Interactive show
Be a part of the show
Invite your friends
and enjoy a shared experience
Event Guide
For Age(s)
Family Friendly
Interactive show
Be a part of the show
Invite your friends
and enjoy a shared experience
About the Event
Title: Dialogues with Cinema Meet-up: Tribute to Dilip Kumar
Date: 25th July 2021
Time: 7-9 p.m.
Host: Saurabh, AuguR Productions
Dilip Kumar: The first Khan of Hindi Cinema & the "Tragedy King"
Dilip Kumar's death came as a blow to all of us. We were shocked. That entire day, we were reeling from the loss of such an eminent personality of Indian cinema. We reminisced about our favourite Dilip Kumar movies and the memories we made watching them in the olden-day theatres. Oh, those were good times.
So for this month's Dialogues with Cinema community meet-up, we want to pay tribute to Dilip Kumar (a.k.a Mohammed Yusuf Khan) and the impact he has had on so many of us.
You might know about his best movies and the multiple awards he had received. But something you might not know is that he was one of the first method actors in Indian cinema. In a career spanning 6 decades, he was arguably great at every role he played - from the ideal hero (Saudagar,Andaz) to the villain (Amar), from the tragic (Devdas)to the comic (Sagina,Ram Aur Shyam), and from playing a King (Mughal-e-Azam)to a pauper (Daag).
Join us for this month's meet-up and let's revisit these movies and many more. Keep your popcorn ready!
P.S: If you haven't seen Dilip Kumar's movies, you can get started with these:
1. Daag (1952): This film won him his first-ever award in the Best Actor category.
2. Devdas (1955): Kumar plays the role of tragic lover in this movie based on the novella by Saratchandra Chattopadhyay.
3. Madhumati (1958): One of the earliest films to deal with reincarnation and had a gothic noir feel to it.
4. Mughal-e-Azam (1960): One of the biggest blockbuster hits and a cinematic masterpiece in itself, brought the entire country's attention to the tragic tale of Anarkali.
5. Ganga Jamuna (1961): Kumar not only starred in this but also produced it. A dacoit crime drama that later inspired Amitabh Bachchan's filmSholay.
6. Ram Aur Shyam (1967): After a bad spell at the box office, he made a comeback with this hit film.
About the Dialogues with Cinema Community:
We are a group of enthusiastic movie & TV show watchers (and bingers) and aspiring movie-makers. We talk, discuss, and debate all topics of cinema - from specific movies to broad genres, and from iconic directors to cinematic movements.
To receive our daily cinema dose, click here to join our WhatsApp group:https://bit.ly/2OlfNJj
About Dialogues:
Dialogues is a social space, both online and offline, that inspires creativity and a sense of belongingness. We, at Dialogues, are a community of passionate individuals who strive to nurture this social space for each and every person to enable them to pursue what they love - art, books, music, poetry, cinema, and much more.
Watch out for more exciting events and workshops!