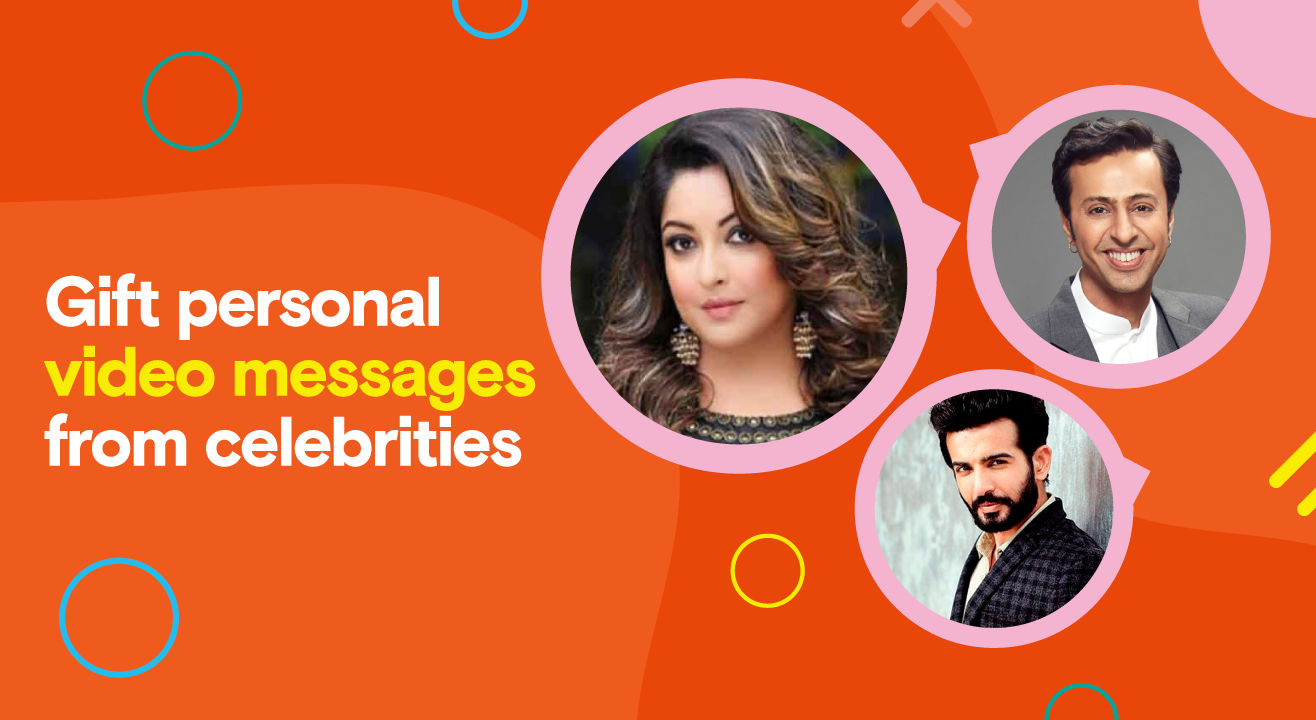 Five steps to get a celebrity to wish your loved ones a Happy Birthday/Anniversary
Add a creative touch to a birthday, anniversary or team celebration with video messages from celebrities
Invite your friends
and enjoy a shared experience
Spending time celebrating with friends and loved ones is what makes every special day count. With a celebrity video shout out, get an artist, comedian or actor to share a custom message adding an exciting element to your special message.
Celebrity shout out videos allow you to choose from multiple genres of artists including influencers, actors, music artists, comedians and the likes, to deliver personalized birthday wishes with a celebrity touch, making it a great surprise and a memorable one for the recipient.
All you need to do is select an artist, share your details and you'll get a personalized video from the artist for you to treasure or you could, surprise a friend, colleague, family member, kid or loved one with happy birthday wishes from celebrities they adore. Choose to celebrate any occasion not just a birthday or anniversary but also job promotions, weddings, milestones or simply share celebrity video shout outs just for fun to tell someone how much they mean to you.
Here's how to get a celebrity to wish someone a happy birthday
Step 2 : Pick an artist you like
Scroll through the list of artists, actors, comedians, musicians, influencers, models, sport personalities, RJs, influencers, celebrity lookalikes, poets and writers.
Step 3 : Book a shout out from celebrities
When you find one you like, click on their picture to review the pricing, response time and read through their profile.
Step 4 : Share your celebrity personalized video message
Fill up this form with the details needed to get a celebrity to say happy birthday.
Once you book a shoutout from an artist by making the payment, you will receive a personalized message from the artist as per the instructions provided by you within the time specified on the page, or within a maximum of 10 working days. The video message will be sent to you by email.
Choose an artist from the following categories
Ready to make someone's birthday wish memorable?
Subscribe to receive our newsletter!
Find the best experiences happening out there in your city or enjoy handpicked content while sitting comfortably at home. Paytm Insider is your go-to place to figure out what to do today!