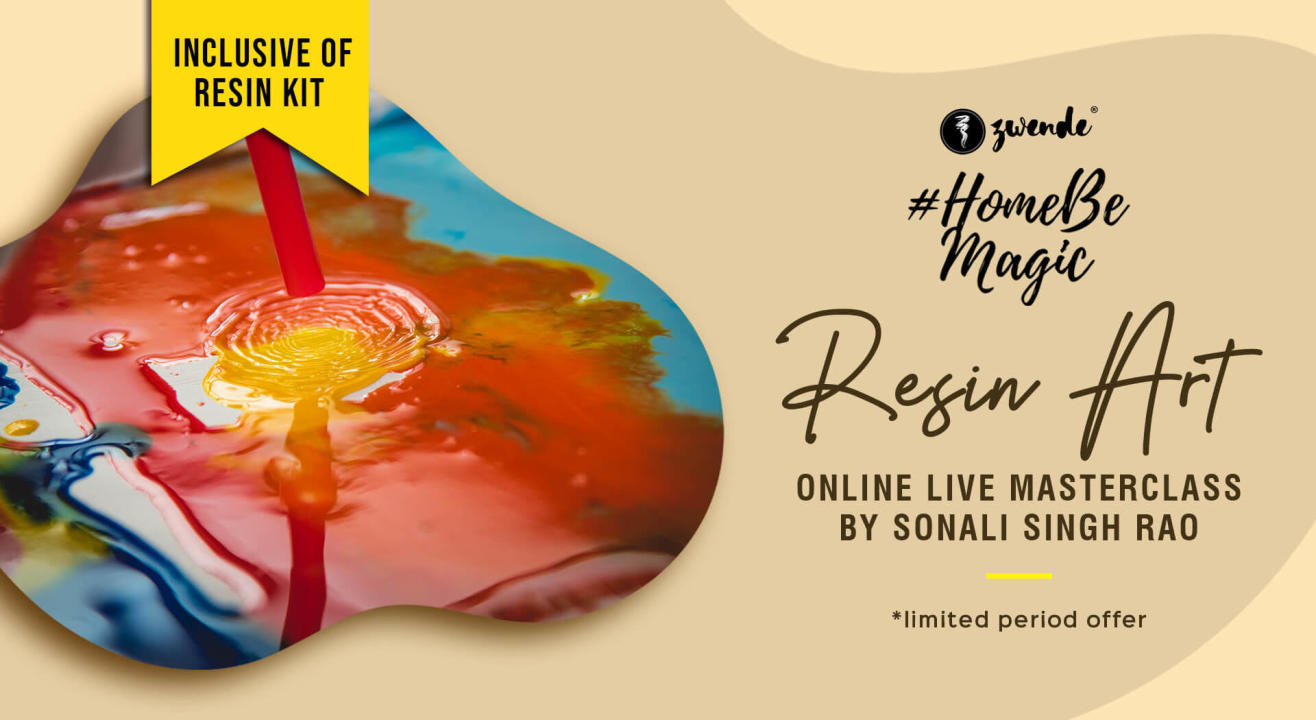 Resin Art Online Live Masterclass (Material Kit Available)
Enjoy this event from your home
Invite your friends
and enjoy a shared experience
Invite your friends
and enjoy a shared experience
About the Event
About the workshop:
Experience resin art like never before! Indulge in a unique learning experience of painting with clear resin. Resin gives clear and glass-like finesse that creates an eye-catching masterpiece. Different types of paint react differently to the resin mixture giving you new formations to look forward to, everytime. Learn from Resin Artist Sonali Singh Rao and have one on one Q & A session post this beginner friendly masterclass. Sonali will be using easy to use Art Resin which is a high-gloss epoxy resin clear coat that creates a gorgeous, durable finish.
Materials in the Kit:
1. Board: Size 10*15"
2. Resin hardener 300 g: 225+75..art resin
3. 4 pigments 25 g each :
- Ultramarine
- Aquamarine
- Sandstone
- White
4. 2 mixing cup plastic
5. 5 paper cup
6. 2 big 8 small pop sticks
7. 2 pair of nitrile glove
8. 2 straw
What will you learn:
This will be a basic session for those who are exploring resin art at a beginner's level. The following topics will be covered during the session:
- Get to make a high-gloss epoxy resin clear coat that creates a gorgeous, durable finish.
- Get a glimpse of color theory
- Step by step process of creating works of art that enchant with their clarity, luminosity, brilliance, and depth.
- All the participants will be asked to share their final work at the end of the workshop.
- You can also use epoxy on wood, build your own epoxy river table, or create your own geode art with it.
- This workshop will help the participants to learn the basics of resin art and how feelings, thoughts, and emotions can be inquired inculcated into their artworks.