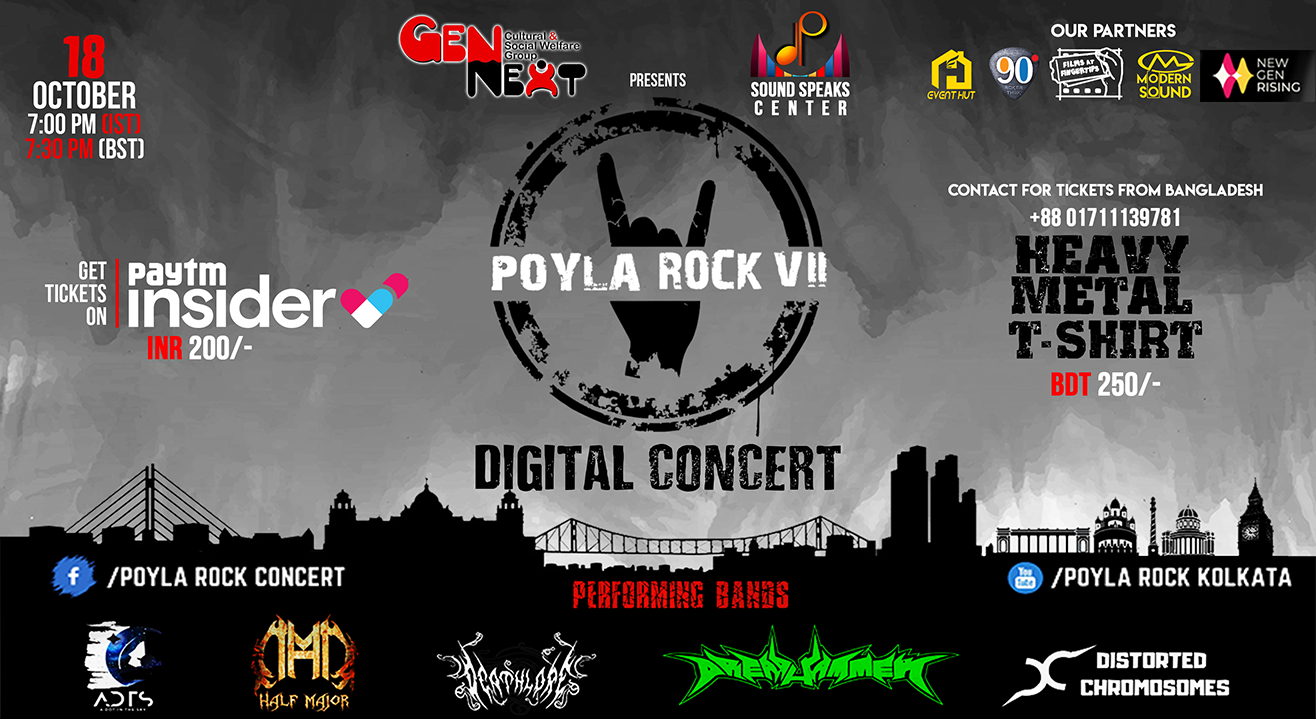 Invite your friends
and enjoy a shared experience
Invite your friends
and enjoy a shared experience
About the Event
Poyla Rock is an event to bring out the essence of unprocessed music last six
years, it looks forward to bring different genres under one roof and gives an
opportunity for all music lovers to taste the flavours of music in a new way.
Poyla rock mingles different layers of music starting from Indian classicial to
metal and rock and also in known to mesmerize the audience with music of
different languages on the same platform.
Now Gen next Cultural and Social Welfare Group decided to come up with POYLA ROCK -7
The Poyla Rock 7 is in a new format for you. You will get the oppertunity to see the performance of five shiny bands of the Town, one after the other. At the same time you will have the opportunity to watch sitting at home. Poyla Rock for the first time in Digital Format.
Line Up...
(I) Deathlore
(II) Dreadhammer
(III) Distorted Chromosomes
(Iv) Half Major
(v) A dot in the sky