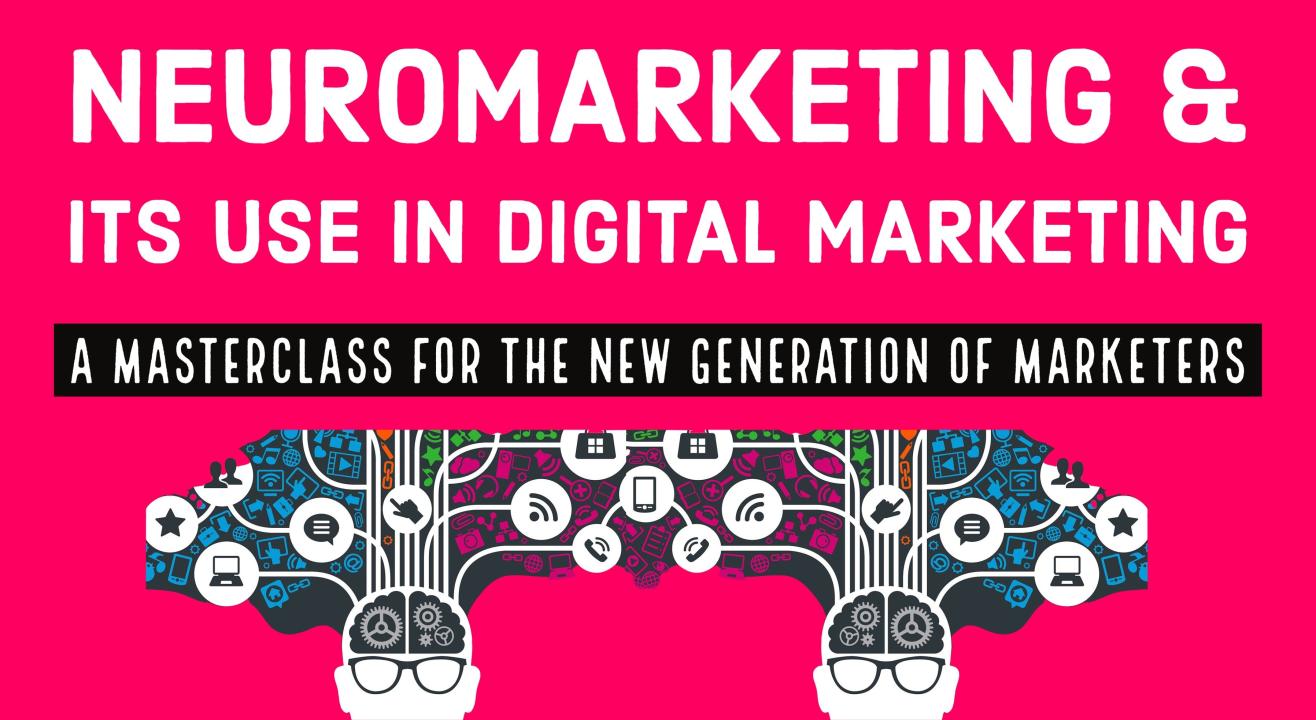 NeuroMarketing & its use in Digital Marketing
Enjoy this event from your home
Event Guide
Digital Event
Live On Insider
Masterclass
Learn from an expert
Invite your friends
and enjoy a shared experience
Event Guide
Digital Event
Live On Insider
Masterclass
Learn from an expert
Invite your friends
and enjoy a shared experience
About the Event
A live & interactive masterclass for the new generation of marketers
NeuroMarketing is the most advanced & latest field of marketing that studies the neuro-psychology(mind/brain) of customers(consumers) to predict and even manipulate & change their behavior and decision making.
This masterclass is not only for beginners but also for experts – it will teach you from basic fundamentals to advanced practical knowledge of NeuroMarketing as well as the basic fundamentals of Digital Marketing, and also how to practically use NeuroMarketing, in Digital Marketing as well as offline/traditional marketing.
This Masterclass will teach you from the basic fundamentals to the advanced practical knowledge, which will enable you to literally read your customers like an open book - and even change & manipulate their behavior & decision making, using the most advanced yet simple techniques of NeuroMarketing – both online and offline. This masterclass will also teach you some awesome and easy tips & tricks of NeuroMarketing designed especially for Digital Marketers, to drastically improve your skills & results.
Some of the topics to be covered in this masterclass are –
1. The architecture & framework of brain & mind – "how people/customers think & behave?".
2. How people/customers behave, think & react on internet – "cyber-psychology".
3. How customers make decisions – "neuro-economics".
4. Basic fundamentals of Digital Marketing.
5. Cognitive biases – "natural & default patterns of assumptions of human brain/mind".
6. How to predict behavior and decisions of people/customers, online and offline.
7. How to practically use cognitive biases in digital marketing as well as offline marketing to change customer's mind.
8. Subliminal & implied messages – "messages designed to impact the target's subconscious mind without noticing it consciously".
9. How to practically use subliminal & implied messages in digital marketing as well as offline marketing to change customer's mind.
10. Information overloading in marketing – what it is, when to do, when not to do, and how to do.
11. Ethics to be followed in NeuroMarketing.
12. Lots of examples, multiple case studies, practical illustrations, etc.
This masterclass on 13th December 2020, will be of 3 hours (180 minutes), from 11 am to 2 pm - and it will be live & interactive - question/answers, live discussion, and more!
This masterclass will be given by Nitnem Singh Sodhi, who has been officially awarded the title of being the Youngest NeuroPsychologist, not only of India but of whole Asia continent. With more than 6 years' experience, He is recognized as the researcher/scientist who has developed the world's first unified and functional model/framework of psychology & neuroscience, which has been accepted by the international scientific community. His research specializes in detailing how human brain & mind functions. Nitnem has also developed his own new internationally-accepted system of treatment therapy for psychological/mental disorders named "The Unimind Therapy". He has also presented his research on neuro-physiology (non-invasive brainwaves stimulation) at the MEDINSPIRE international medical conference @ DY Patil University, Mumbai, in February 2019. He has been a speaker in dozens of international conferences and has a research & teaching experience of approximately 9 years in various disciplines. He is also the chairman & executive director of two rapidly growing Digital Marketing start-ups from past 2 years and he has guided the digital marketing campaigns of few renowned brands and famous celebrities/politicians.