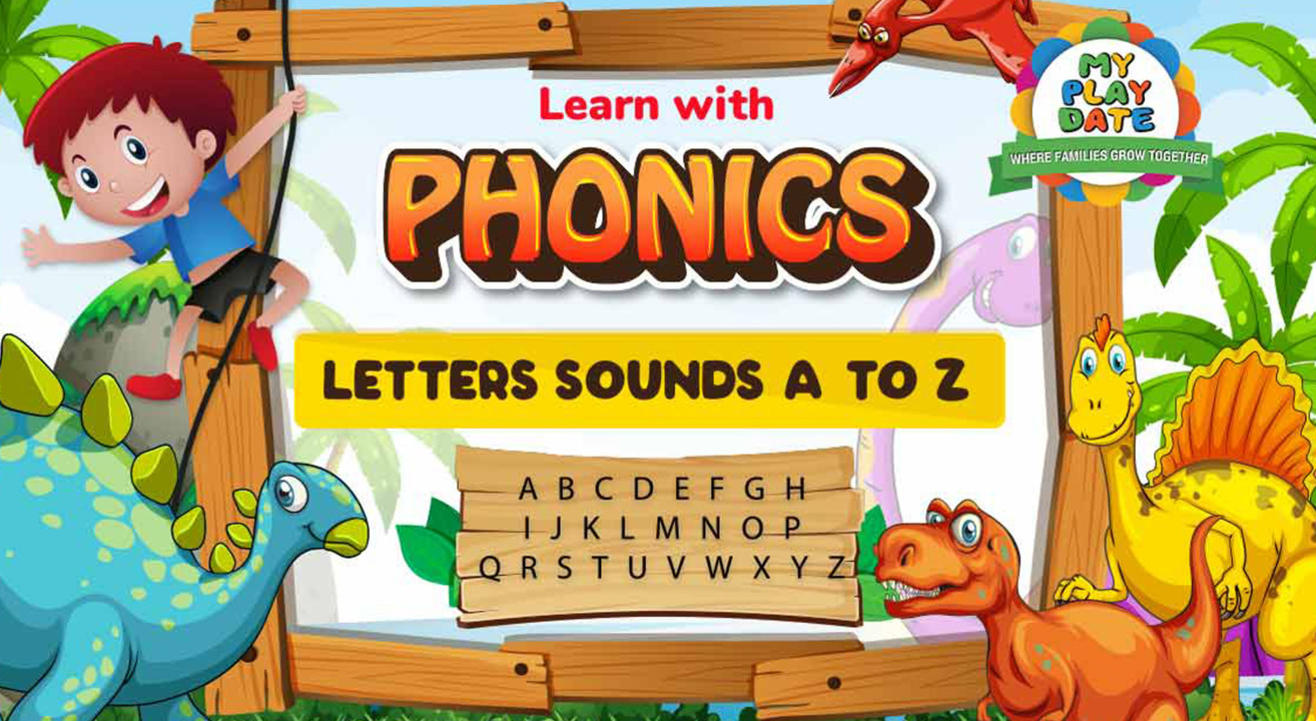 My Playdate: Learn to read with phonics
September 26 | 6:21PM - October 31 | 10:21PM
Enjoy this event from your home
Invite your friends
and enjoy a shared experience
Invite your friends
and enjoy a shared experience
About the Event
Total Classes: 12 Classes
Classes Will Be On: Monday, Wednesday, Friday in a week.
Have you ever wondered when looking in a dictionary what the funny little symbols that appear next to the words mean? They are phonetic symbols, a guide to pronunciation, however, you need to know the sound associated with the symbols in order to build up the sound of the word.
Learning to read starts here. From as low as 3 years, your child needs to build the following skills that will prepare him/her for reading. Print Awareness and Phonemic Awareness are the hallmarks of this level.
In this course, children will acquire knowledge of all the 26 letters and their sounds. Children would also learn the correct formation of letters and sounds. Learning will be made interesting through the paly-waymethod.
Worksheets would be provided to the children so that they become more proficient. Interactive sessions, slides would be displayed for better comprehension. Art & Craft / Simple Drawings would be included if required.
Learning Outcome & Key Features & Benefits
Event Language skills will be polished and vocabulary will be developed. Kids will become more confident, will be able to express their emotions in a much better manner and their problem-solving skills will be enhanced.