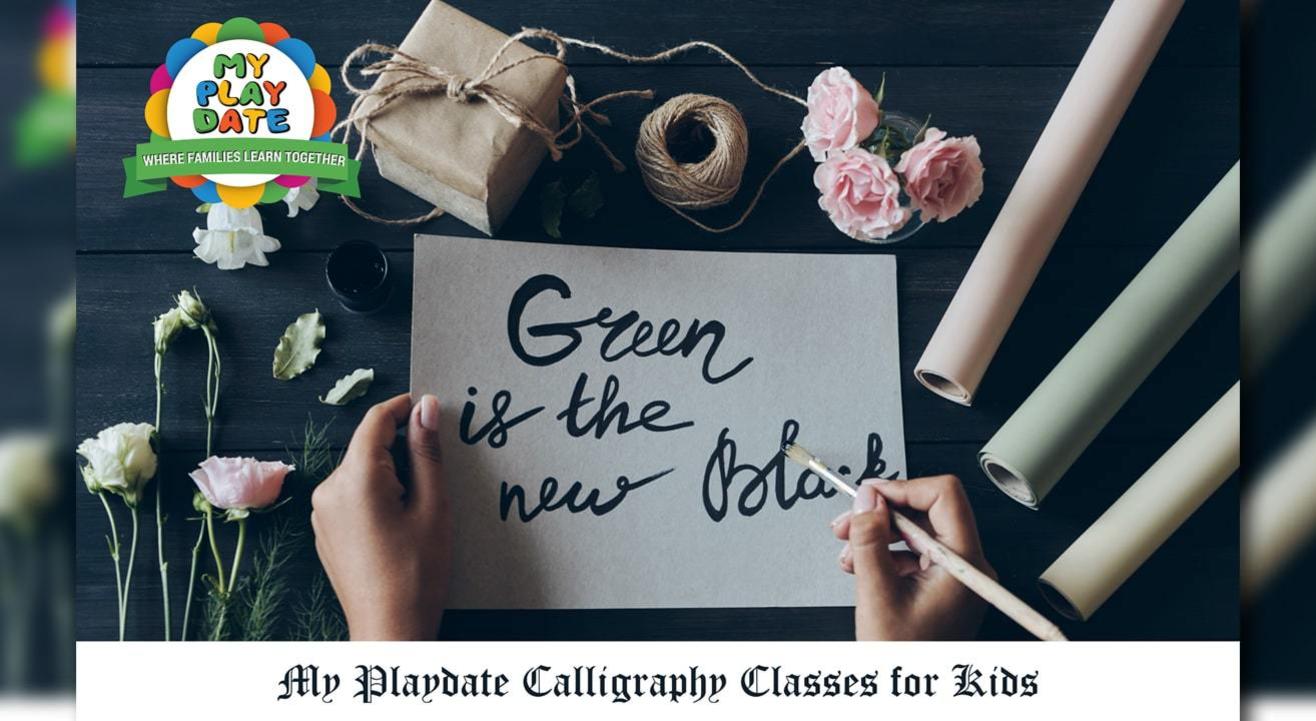 My Playdate: Introduce Kids To Calligraphy
September 28 | 5PM - October 30 | 6PM
Enjoy this event from your home
Invite your friends
and enjoy a shared experience
Invite your friends
and enjoy a shared experience
About the Event
Time of Class: Daily 5 – 6 PM
Total Classes: 8
Classes: Weekly 3 ( Monday, Wednesday & Friday )
Enrollment: You can enroll any day and start with the classes
Introduce a child to calligraphy, and you'll open him up to a world of penmanship, which is especially important in a time when cursive writing is being eliminated from public schools (Washington Post). Children will also learn to work with a dynamic and somewhat unforgiving drawing media and gain first-hand experience into the history of fancy writing.
A Short History of Calligraphy
Calligraphy, or beautiful writing, has roots in more than one culture. Early examples of calligraphy can be found in China from more than 4000 years ago with characters inscribed into the clay with metal tools. Other early examples are found in the Egyptian hieroglyphs, carved into clay tablets and dating back over 5000 years. From these early beginnings, we can now find early examples of calligraphy in Japanese, Arabic, and Medieval Illuminated Manuscripts. This nice, short video about writing in the 15th century England is a fun trip back in time to the root of what we now call modern calligraphy.
You don't need a lot to get started!
How to Introduce Kids to Calligraphy
Step 1: Clear the table
Step 2: Set up your supplies. Calligraphy pen, ink, paper
Step 3: Show your child examples of calligraphy. Ask, "how is this writing different from the writing that we use to make lists or write our names?" See reference books below for calligraphy resources.
Step 4: Practice drawing and writing. The object here is to have fun with the pen/s and not worry too much about how the writing actually turns out.
Kindly Note: This course gives you access to the daily classes conducted for your child. Once enrolled kindly login daily to access the zoom link from the site portal.




My Playdate Calligraphy Classes for Kids