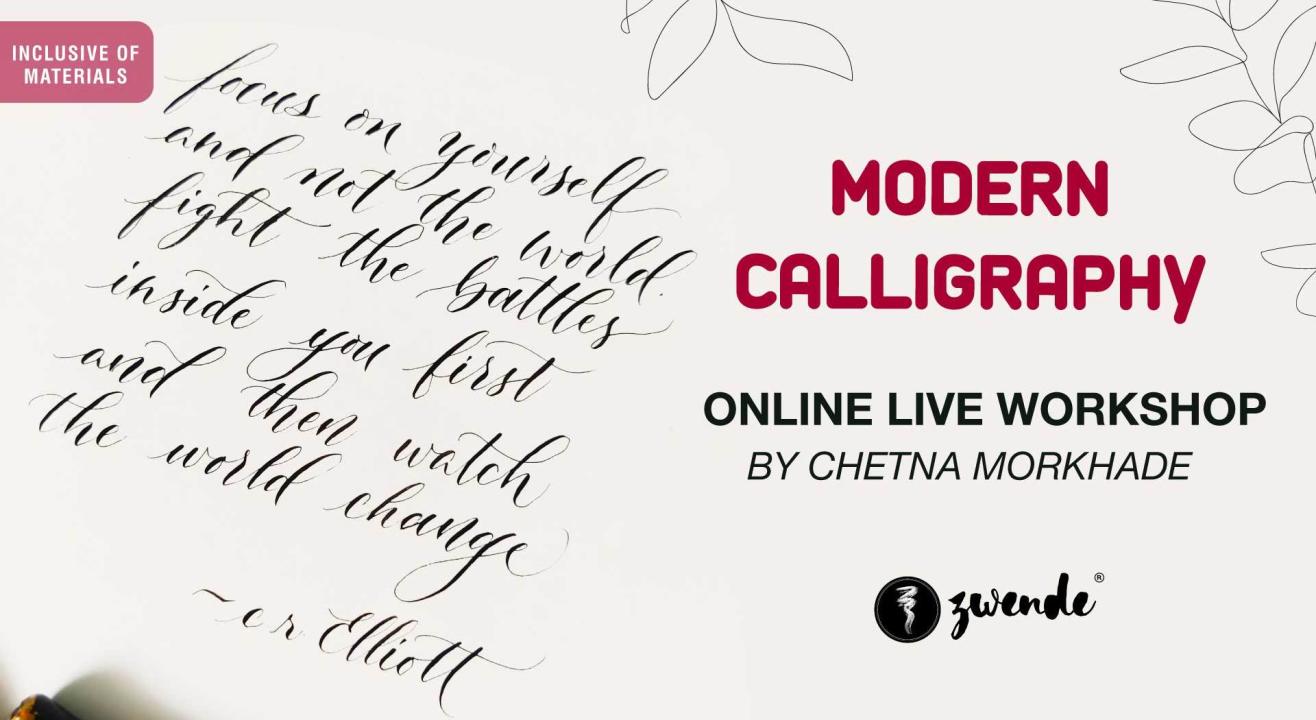 Modern Calligraphy [Online Live Workshop - Inclusive of Materials]
Enjoy this event from your home
Invite your friends
and enjoy a shared experience
Invite your friends
and enjoy a shared experience
About the Event
About the Artform
The origin of Calligraphy with brushes dates back to ancient China during the Shang dynasty. It became more common during the Han dynasty (206 BCE – 220 CE) where it was expected for all educated men and some women to be proficient at it.
Calligraphy with pointed pen is a modern style of art where you use the nib, ink and holder. Unlike traditional Calligraphy, modern Calligraphy gives you the freedom of forming your own styles of letters with some basic traditional techniques.
About the workshop
In this two-day workshop, you will be taken through all the basic information right from holding a pen to how to create beautiful letters. You will also dive into the techniques of this artform and learn to use a pointed pen for this purpose efficiently.
Elements you will learn
Day 1
What is Modern Calligraphy
About the tools
Basic Strokes
Formations of small Letters
Connections and forming words
Day 2
Remaining Formation of Small Letters (if any left)
Connecting letters and forming words
Capital Letters
Q&A session
Tips and techniques
Who is this workshop "just right" for?
Anyone who is interested in the art of Calligraphy will love this session
It is a beginner-friendly workshop. (Age 12+)
Materials at your doorstep
Oblique holder if right-handed, Straight Holder for left handed
Leonardt G nib or Nikko G nib.
Tracing paper
Modern Calligraphy booklet
Sumi Ink
Hand written name tags
Other Materials Required:
Jar of water
Tissue paper
The scope of creativity
Further prospects and application of what you will be learning
After attending this workshop, you will be able to use calligraphy to create beautiful greeting cards, invitations, gift tags, professional and personal letters and much more!