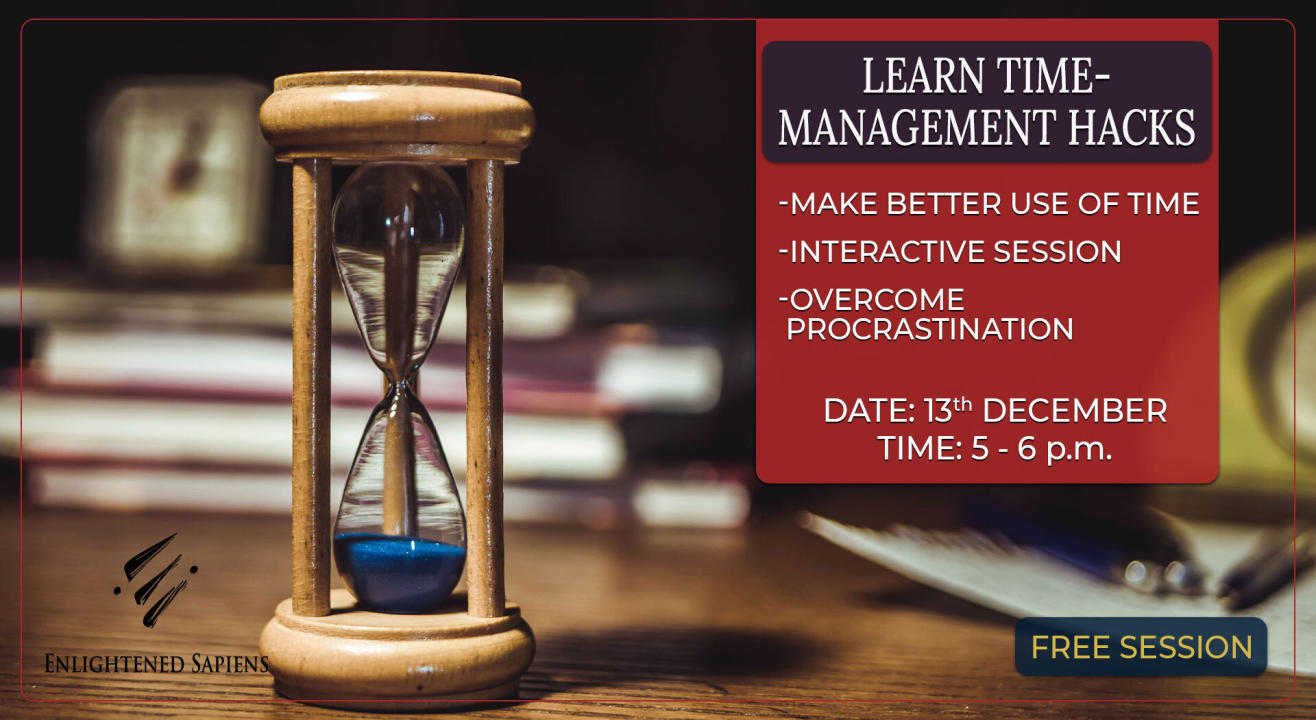 Learn Time-management Hacks
Enjoy this event from your home
Invite your friends
and enjoy a shared experience
Invite your friends
and enjoy a shared experience
About the Event
About the Session
With ever-increasing workloads and deadlines, the ability to manage your time has never been more important. Time management is a crucial factor in work and this Session on time management hacks by our Knowledge Contributor – Anil Sharma will ensure that you can make your time keeping as efficient and effective as possible. It will help you understand that time management is actually self-management. At the end of this session, you will have learned how to increase work effectiveness and productivity, achieve greater control of your daily activities, and overcome work stressors.
Let's get to know Anil
Anil Sharma has been a professional speaker, a life coach and and an entrepreneur for the last 5 years. After spending 11 years working in the corporate world he was truly fortunate to discover the coach and speaker in him. He lived with this feeling of breaking away for some time before finally taking the plunge when the addiction of a high paying job and a fancy job title couldn't hold him back any more. He is a classic introvert who comes totally alive and turns in to an extrovert when on stage and while coaching people. According to him "finding and defining the purpose of our lives is the most important task one should have and we all owe it to ourselves to find it". When he is not working he loves to read, cook and practice/teach yoga.
What you'll need for the session
1 hour of your time
A working internet connection
What you won't need for the session
No credit card details
No prior experience in Time-management
About Enlightened Sapiens
We are a Social Enterprise, focused on inspiring each one of us to share our Experiences and Knowledge with one another and foster an open environment of Growth and Mindfulness. We aim to help you discover and pursue your interests and hobbies through interactive videos and try-at-home activities. Know more through our website: www.enlightenedsapiens.com
Are you ready to begin your journey towards Self-Discovery?