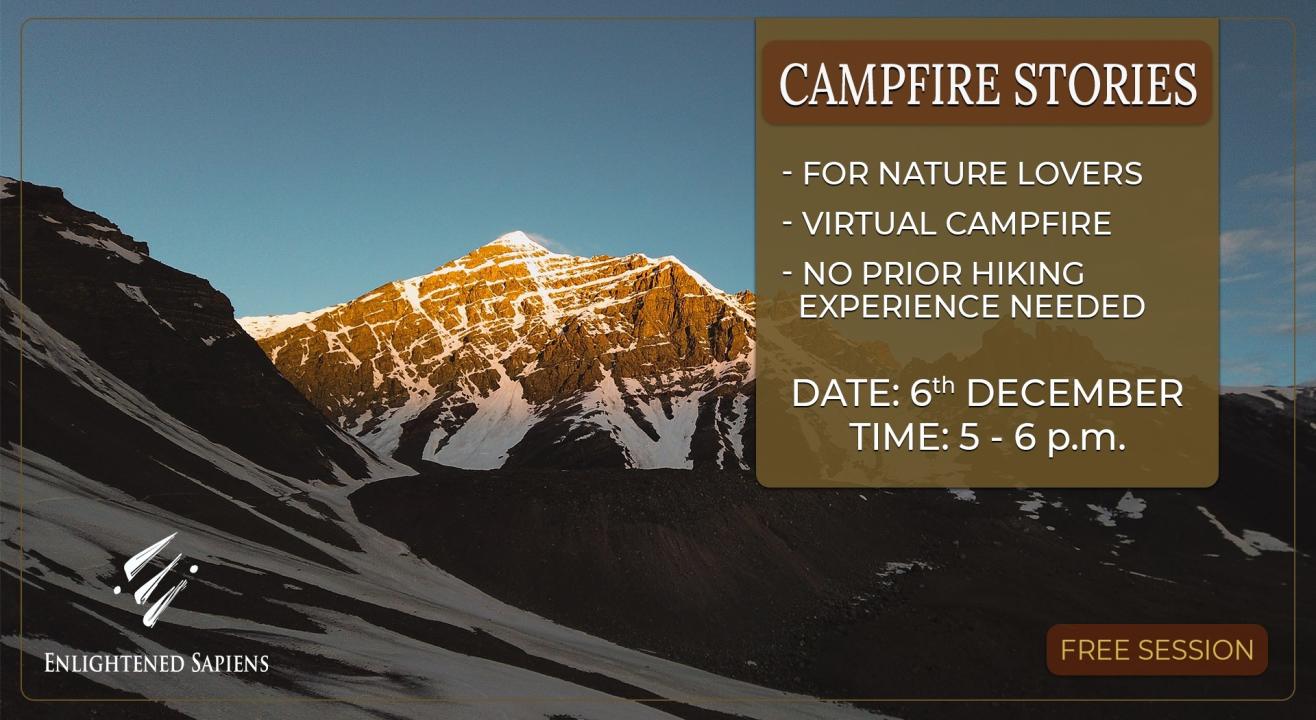 Enjoy this event from your home
Invite your friends
and enjoy a shared experience
Invite your friends
and enjoy a shared experience
About the Event
About the Session
We're bringing back the mountains yet again! Join us for an evening around a campfire – with our highly accomplished knowledge contributor – Harshvardhan Joshi. Participate in this experience of a post dinner virtual campfire in the mountains, with maggi and garam chai and exchange stories about your hiking experiences. At the end of the session you will have instilled a sense of adventure in your daily life and have a better understanding of mountaineering, minimalism, outdoor gear, Everest and all the other lessons which nature so often teach us.
Let's get to know Harshvardhan
Harshvardhan Joshi is a 24 y/o outdoor professional. An IT Engineer by education and endurance athlete by passion, you'll find him climbing mountains in the Himalayas when he's not skiing, running, kayaking or swimming in the lakes around Maharashtra. He almost lost his nose while climbing a cold mountain and had to take a $3500 chopper ride to save his nose. He's attempting the summit of Mt. Everest while promoting sustainable development by the use of solar energy.
What you'll need for the session
1 hour of your time
A working internet connection
A love for nature
Optional
Maggi
Garam chai
Turn your AC on full and bring out those high altitude clothes
What you won't need for the session
No prior experience in hiking
No credit card details
About Enlightened Sapiens
We are a Social Enterprise, focused on inspiring each one of us to share our Experiences and Knowledge with one another and foster an open environment of Growth and Mindfulness. We aim to help you discover and pursue your interests and hobbies through interactive videos and try-at-home activities. Know more through our website: www.enlightenedsapiens.com
Are you ready to be part of the Hiking Community?