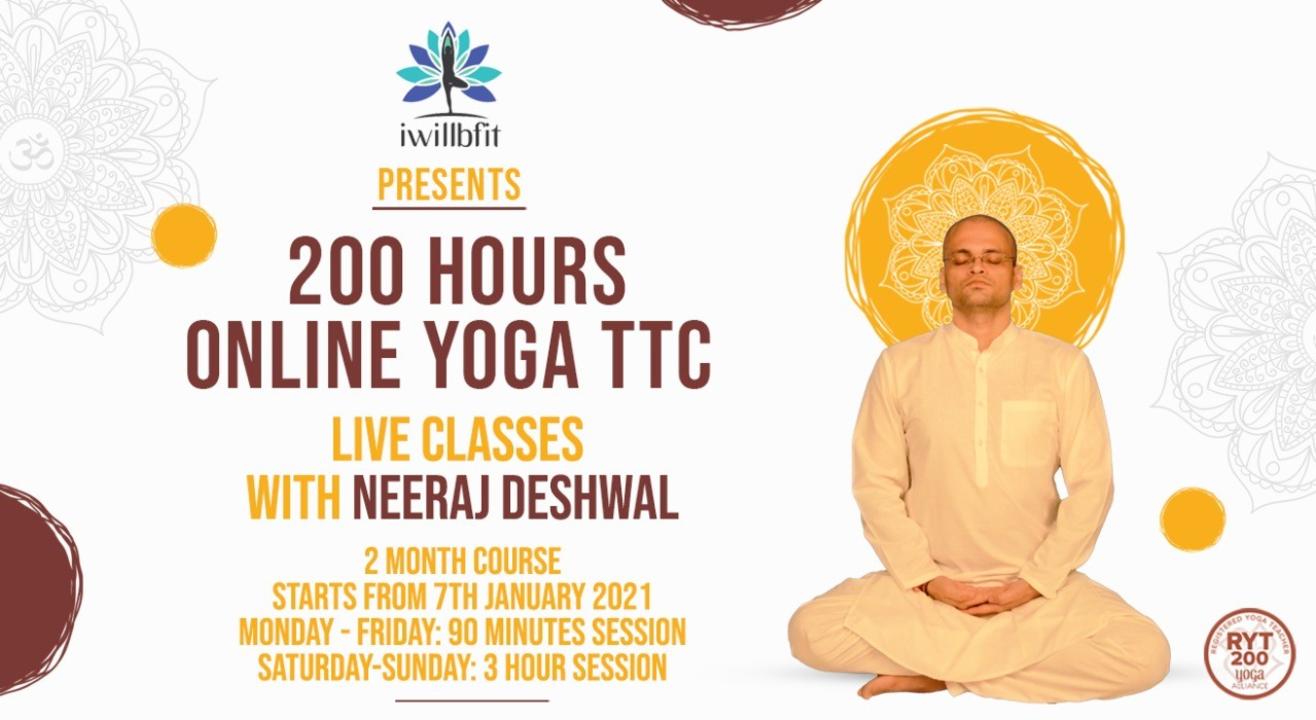 Become a Yoga Trainer - Body Mind Alliance Training
January 7 | 6:30AM - March 5 | 8:00AM
Enjoy this event from your home
Invite your friends
and enjoy a shared experience
Invite your friends
and enjoy a shared experience
About the Event
Overview
Our mission is to make this world free of diseases and unchain the humanity from the imprisonment of medicine. We approach the ancient science of yoga which is based on the fundamental principle of this practice- an amalgamation of body and mind. Unfortunately, conventional science has separated both. Our courses provide the future teacher with a holistic approach to make their practice more comprehensive. A holistic approach means that our courses go beyond asana. Our program reinvents the whole person by curbing their unhealthy patterns and sorting out their core issues & thus bringing back the body-mind connection.
Why BMA?
We have refined the ancient training and teaching of yoga practice by inculcating neuroscience to make it more extensive and reliable. After completion of a programme, you will be able to transform yourself through the detailed understanding of the body and mind processes.
About the trainer
Neeraj Deshwal is the founder and lead trainer at Body Mind Alliance.
He is an internationally certified yoga trainer and NLP Master Practitioner. He is additionally a practitioner of psychosomatic studies - A Body-Mind Technician. With his expertise, he has helped his clients identify their core issue and solve them. He holds a degree in Economics and Business management as well. The curiosity to learn about the ancient science of 'Yoga' and the human mind has brought him from corporate bays to training people. With his profound knowledge of yoga, psychosomatic illness and psycholinguistic he started imparting yoga teacher training course. His course is a path-breaking modality in the field of yoga, He has refined the ancient science of yoga by inculcating neuroscience to make it more extensive and reliable. This ingenious course offered by Body Mind Alliance focuses on body-mind connection and using Yoga as a therapy. He has successfully undertaken courses in the US, Mexico, Panama & India.
What's in it for you?
Holistic Approach
Neeraj has this unique expertise of a holistic healer. His capability to work on both mind and body. Analysing the body can tell can unveil the mental status of the person and a movement in the physical body can affect mental processing. Similarly, the mental process can affect bodily changes. Neeraj has been a yoga practitioner since his childhood and started teaching in 2013. He brought this holistic approach to his teaching by inculcating neuroscience to the ancient science of yoga.
Technique Creation
A technique is a practical skill that somebody has in a particular activity. Executing a technique requires the understanding of the fundamentals of the subject. Unfortunately, meditation techniques are most often passed on a script to the students.
It's similar to selling a product procured from a manufacturer. You are merely a medium in the supply chain where you oblivious of the product and its fundamental. What if you have the skill to make such products which are distinctive to individuals? You can create your own product keeping in tune with the demand of the market.
Mastering a technique requires learning the fundamentals and complete awareness of the physiological & psychological impact of the technique. Neeraj has this expertise in breaking the technique (meditation, breathing) and make it simple for his students to understand. It equips them to efficiently apply in their practice.
Understanding Human Behaviour
With his profound knowledge of yoga, psychosomatic illness and psycholinguistic, he has helped his client develop behavioural competence and flexibility. He has also helped them inculcate strategic thinking and an understanding of the mental and cognitive processes behind behaviour. He has the expertise in finding the core issues of the individuals leading to unproductive patterns curbing their efficiency.
Professional Essentials/Teaching Methodology
Art of Sequencing
Sequencing is essential since doing yoga and teaching yoga are inextricably intertwined. The experiences we have on our yoga mats help us to refine our personal practice and provide insights into how we might best share yoga with others. Trainees will learn the basic principles of sequencing and how they can use them for effective execution of a yoga session. The idea is to make them understand the elements of a complete practice and how they can best structure it to make the practice most accessible, sustainable, and transforming.
Assisting and Adjustment/Alignments
In Adjusting & Assisting Yoga Asana, students will learn how to adjust yoga poses, both verbally and by using hands-on adjustments. These adjustments will be used both for keeping the students safe and taking the student deeper into a pose. The teacher will demonstrate students proper adjustment and alignment of the pose by using props and help them to learn how to assist the students in the class.
Class Management
In this competency, trainees will learn the overall management of the class. They will learn to develop social consciousness and an awareness of their responsibility to the group which may vary from beginner to advanced practitioner. They will learn the skills to manage the seating arrangements, instructions delivery, audio-visual aids, room temperature, prop use and lights etc
Pacing
Trainees will learn how to pace a yoga class to develop a better connect with practitioners. They will learn how to respond to their students, setting up an intention and to connect in such a manner to receive feedback at the right moment.
Cueing (Verbal, visual, physical)
Students will learn the techniques on how they can effectively use their verbal, visual & physical gestures to cue and make an optimum & safe environment for a yoga session.


General Professionalism
Being a professional demands basic skills & conduct in every field, so does yoga. Students will learn the basic principles of demonstration of a technique (asana, pranayama, meditation, bandha), skills for educating Aspirants, teaching methods, communication skills and time management. In this area of competency, they will acquire the following skills
How to demonstrate a technique step by step to ensure a safe environment in the class.
How to maintain professional conduct in the class by working on communication skills and body language.
Different teaching methods- lecture, Response-to-Instruction Method, Individualized Instruction Method
Marketing & Promotion
Marketing is the key for any business to develop and thrive. After passing out of school, every student has different aspirations. Some would start their studios, work in gyms/school/studio or work as a freelance. In any of the case, they need to promote themselves. We teach our students how to promote them by teaching the following:
Making a profile/resume depicting their core skills and competency
How to use different networking channels to promote their business
Use online marketing tools like LinkedIn, Facebook, Instagram etc to promote themselves
Apply for the yoga teaching jobs and how to follow up.
Understand how to connect with other yoga schools and build relations in your community.
Become a Yoga Trainer with Us!