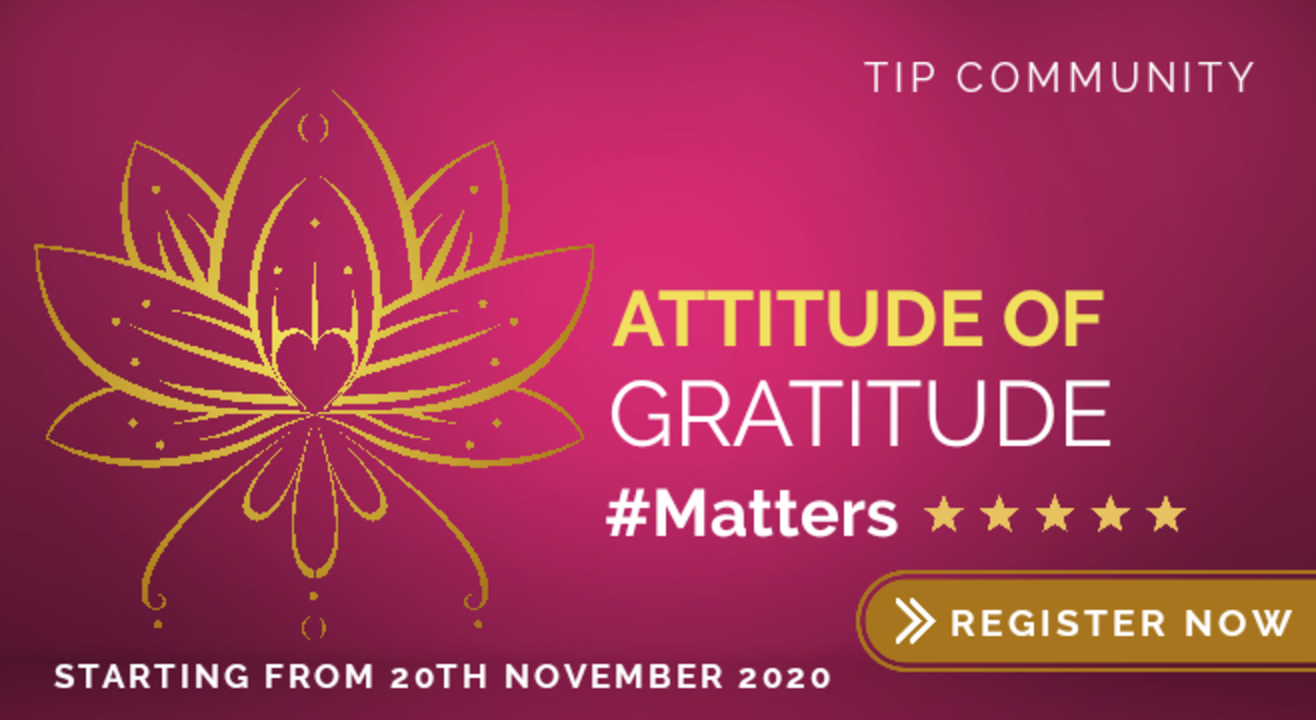 Attitude of Gratitude Matters | 30-Days Activity Workshop
November 25 | 4:30PM - December 25 | 5:00PM
Enjoy this event from your home
Invite your friends
and enjoy a shared experience
Invite your friends
and enjoy a shared experience
About the Event
The ATTITUDE OF GRATITUDE MATTERS 30-DAYS ACTIVITY WORKSHOP is a powerful and unique experiential learning opportunity delivered in workplaces, community centers, and anywhere people are looking for deeper connections, increased wellness, improved relationships, and a more meaningful experience of daily life.
The workshop blends three compelling research-based wellness principals– mindfulness, gratitude, and journaling – providing participants with opportunities to practice skills in each key area as they retreat, reflect, and recharge in a relaxed and supportive environment.
WORKSHOP GOALS:
Provide an experiential retreat from the stress and "noise" of a typical modern life.
Reduce stress by deepening appreciation of the contributions of colleagues, family members, friends, and yourself.
Practice identifying, processing, and articulating opportunities for mindfulness and gratitude to help you shift perspective and attitude in real-time circumstances.
Support the building of healthy family and organizational cultures that are more resilient, compassionate and respectful.
BOOK A WORKSHOP
If you're working to build a culture of greater respect, empathy and resiliency, this workshop will play an important role in establishing a foundation or building on existing successes.
CONTACT ORGANIZERS AT contact.taccindia@gmail.com